https://pbs.twimg.com/media/BJI9e8YCYAATjGs.jpg:large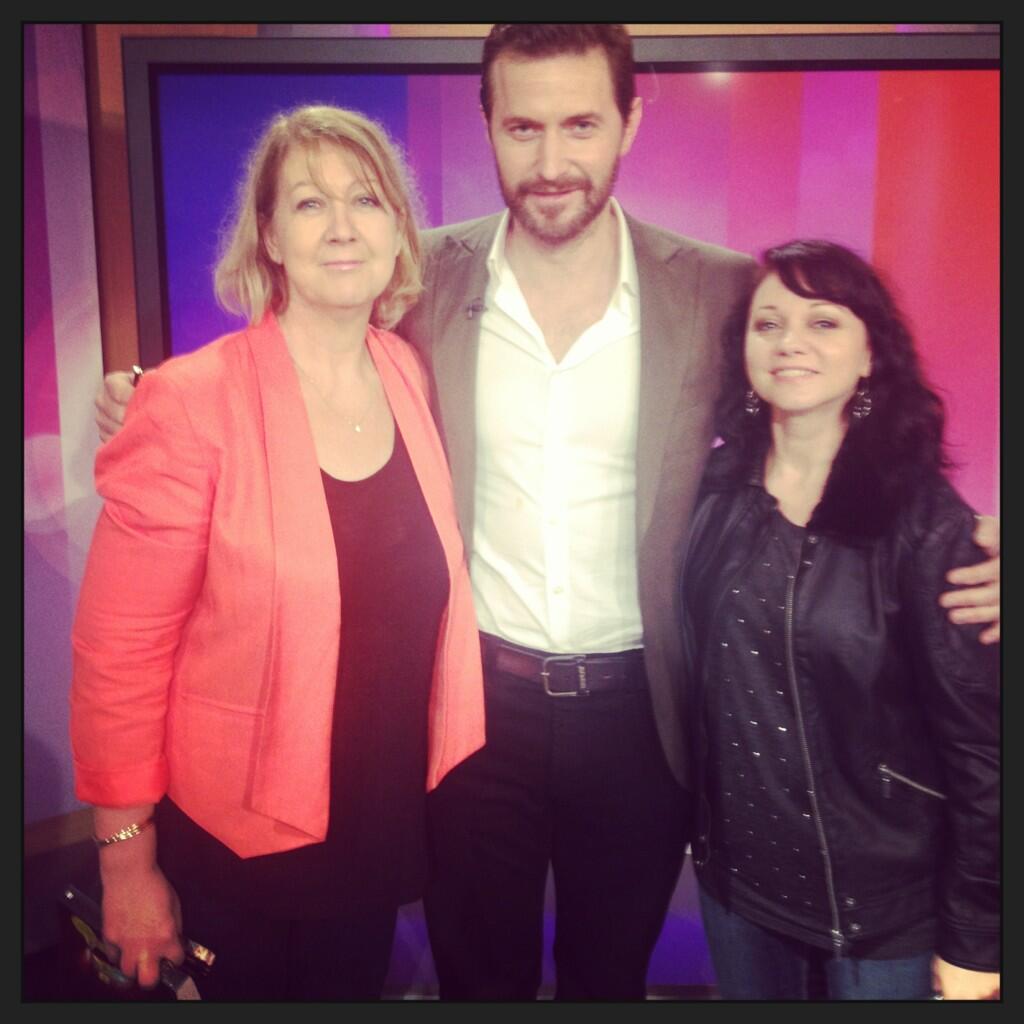 Two members of the Australian Armitage Army with our Commander In Chief Richard Armitage!!!
Merilyn 066 and Lady Oakenshield meet Richard Armitage in Sydney. Don't know the whole story yet, but these lucky ladies were waiting outside the tv studio where Mr. Armitage was making an appearance and somehow got themselves invited inside to meet him!!
Meri even touched his beard. "It's soft" she reports on twitter! Awww.
And sweet Lady Oakenshield got The Hobbit signed by him and they look so sweet together.
Can you believe this is just the morning of May 1st and they are going to the Sydney Q&A tonight? And will see him again??? Lucky, lucky ladies. We fellow members of the Armitage Army salute you and are SQUEEingly happy for you!! Can't stop smiling!!